Surgery and Urology Department
The BNH Hospital 's mission of excellence in patient care, we offer specialized surgical services with several clinical programs and facilities unique. Provide comprehensive care with a wide variety of problems requiring surgery. We provides evaluations and treatment for a wide array of complex general surgery problems. Our surgeons perform consultation and surgery on medical conditions involving the breast, endocrine system, gastrointestinal tract, colon, liver, pancreas and rectum. The Department of General Surgery also treats patients with chronic nonhealing wounds.
General Surgery
Laparoscopic Surgery for Gallstone,Hernias,Appendix
Laparoscopic Bariatric Surgery
Adjustable Gastric Band
Roux-En-Y Gastric Bypass
Sleeve Gastrictomy
Liver resection, biliary surgery, gastric and oesophageal and pancreatic cancer
Minimally invasive surgery for Gastro-Esophageal Reflux
Laparoscopic Colo-Rectal Surgery ;Colo-Rectal Cancer
Other advanced Laparoscopic surgery
Breast Cancer Clinic
We provide diagnosis, treatment and psychosocial support to patients with any form of breast disease. Breast conserving surgery for cancer is provided together with other adjuvant Chemothery and Radiotherapy
Our surgeons provides comprehensive evaluation and management for a wide range of conditions of hand and wrist, including
Carpal Tunnel Syndrome (Nerve Compression Syndrome)
Chronic Wrist Pain – Tendon Injuries
Fractures and Dislocations of the Hand and Wrist
Microsurgery – Replantation and Revascularization
Osteoarthritis of the Hand – De Quervian ' s disease
Orthopedic trauma conditions include fractures and dislocations as well as severe soft tissue injuries caused by traumatic events. Common orthopedic traumatic injuries include femoral and tibial shaft fractures, acetabular and pelvic fractures, hand and upper extremity injuries, among many others. Including rehabilitation after trauma
If you have a surgical Condition and wish to be advised on most appropriate treatment, please call our office to schedule an appointment.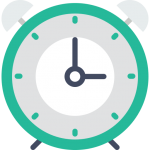 Operation Hours
Mon - Sun 07:00 - 20:00
Adhisabandh Chulakadabba, M.D.
BNH Breast Health Centre
Surgery & Orthopaedic Surgery
Specialty: Breast Cancer, Breast Clinic, General Surgery, Vascular Surgery, Breast Oncology, General Surgery