BNH Hospital Flr 7 Zone A
"The Spine an important bone structure in the body"
The spine is one of the most important structures in our body, as it acts as the first barrier protecting the spinal cord. The spinal cord is a column of nerves that connects the brain with the rest of our bodies and allows us to control our movements; therefore, if the spinal cord is distressed in any way, it can cause pain and lead to disability.
Disc fractures and lumbar spine stenosis are the most common spinal disorders and can cause nerve compression or nerve irritation that can lead to lower back pain and pain around the posterior hip or leg, causing numbness and weakness in the leg muscles.
Patients who experience spinal discomfort or disorders should seek diagnosis and treatment from specialists in the field of spine treatment. Those patients can get treated with medical therapy and rehabilitation and/or spinal operations using new, innovative technology, and appropriate continuous treatment.
.BNH Spine Centre
The BNH SPINE CENTRE is the first comprehensive spine treatment centre in Thailand with a highly qualified team of physicians who specialize in spine treatment. It offers the highest standards of medical care, and its team of specialists is acknowledged for their expertise in the diagnosis and treatment of spine conditions, including using state-of-the-art technology for effective treatment of spinal ailments.
.Latest technology in spinal treatment  Minimal Access Spine Surgery (MASS)
Minimal Access Spine Surgery is a minimally invasive procedure that consists of making 1.6-2.0 cm incisions in the back, through which the surgeon inserts a small tube to the spine. This specialized equipment, used in combination with an endoscope, makes the operation very precise and effective. Patients appreciate this innovative treatment technology because of its small wounds, low risk of infection, reduced bleeding, and minimal pain and disability, which leads to faster recovery and return to normal activities.
.Total Artificial Disc Replacement (TADR)
Total artificial disc replacement is a surgical procedure that replaces degenerative discs of the lumbar or cervical spine with artificial discs that are designed to imitate the functions of a natural disc and allow as normal as possible motion after surgery.
.Percutaneous Vertebroplasty / Kyphoplasty:
Vertebroplasty is a minimally invasive procedure that is designed to relieve the pain of compression fractures associated with osteoporosis or spinal tumors. Bone cement is injected into the fractured spine to relieve pain and strengthen vertebral bodies. Both Vertebroplasty and Kyphoplasty are performed under local or general anesthesia, which offers speedy and long-term relief from osteoporosis-related back pain.
.Pain Clinic:
The Pain Clinic offers treatment of pain caused by spinal disorders with non-surgical procedures that include
Pain management (medical therapy)
Rehabilitation in specific areas
Selective Nerve Blocks
Acupuncture
Disc herniation
Degenerative disc disease
Degenerative spine with nerve compression
Spinal stenosis
Spondylolisthesis
Spinal deformities, such as Scoliosis, Kyphosis
Spinal tumors
Spinal infections
.When to see a doctor?  You should see a doctor if you have following symptoms
Disc herniation
Degenerative disc disease
Degenerative spine with nerve compression
Spinal stenosis
Spondylolisthesis
Spondylolisthesis
Spinal tumors
Spinal infections
Spinal infections
Standard treatment at the BNH Spine Centre
Spine surgeons and orthopedic surgeons
Neurologists and neurosurgeons
Anesthesiologists and pain therapists
Rehabilitation and physical therapists
The BNH Spine Centre offers the latest technology to provide its patients with precise diagnosis and effective treatment.
The BNH Spine Centre team highly of experienced specialists in the field of spinal treatment and surgery, include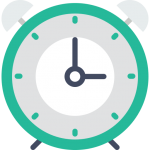 Operation Hours
Mon - Fri 08:00 - 20:00
Sat - Sun 08:00 - 17:00
Eakpatipan Eamskoolnont, M.D.
Spine Centre
Specialty: Orthopaedic Surgery