International Travel Medicine Clinic (ITMC)
The International Travel Medicine Clinic (ITMC) located at the BNH (Bangkok Nursing Home) Hospital, is the only clinic in Thailand which provides expert medical travel services for individual Travelers. Services for groups or corporations are also available on request.
Counseling
Advice and medical care for travelers is based on each person's individual health needs and travel itinerary.
Immunizations A complete range of immunization and vaccines required to travel to countries around the world include
Diptheria, Tetanus, Pertussis
Cholera
Influenza
HepatitisA
HepatitisB
Japanese Encephalitis
Meningococcal vaccine
Measles, Mumps, Rubella
Polio
Pneumococci vaccine
Rabies
Varicella
Typhoid
Yellow Fever Vaccine
Other Services
Tuberculosis Testing (PPD)
Malaria Medicine advice
Validated Records
An official Immunization record and the necessary validations needed to travel to many countries are provided.
The International Travel Medicine Clinic is staffed by a nurse – practitioner and is supported by consultants who are academics recognized by the International Society for Travel Medicine. The clinic is connected by computer to the databases of the International Travel Medicine society, Shoreland International, The US Communicable Disease Centers and the Promed computer based network for emerging disease.
The Clinic can provide updated information on epidemiology, public health regulations, preventive measures and even personal security problems in virtually the entire world. This security problems in virtually the entire world. This information can be printed out for the traveler intending to visit a certain country; immunization and preventive medications are also readily available.
Clients
Thai and expatriate travellers (incoming or outbound)
Prospective immigrants in need of updating immunizations
Members of Diplomatic Missions
NGO staff
Newly arrived expatriate families
Students here for study
Travel agents
Airline staff
 Services
Counseling / Consultation
Vaccination and Certification
Follow up visits for regular clients
Pre & Post travelling checkups
Arrangement for additional specialist consultations can be made if there is need for such services. The clinic has immediate access to an in-house laboratory and X-ray scanning facilities
Clinic Consultants
Henry Wilde MD, FACP
Professor of Medicine (Infectious Disease Consultant), Queen Saovabha Memorial Institute and Chulalongkorn University (Former Regional Medical Officer, American Embassy).
Rekha Hanvesakul MD.
Internal Medicine, BNH Hospital
Charan Malhotra MD.
M Med (UNSQ), Thai Board of Family Practice.
Clinic Staff
M Med (UNSQ), Thai Board of Family Practice.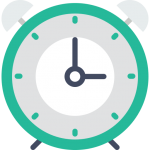 Operation Hours
Mon - Sun 09:00 - 17:00