General Medicine
A healthy mind and body are keys to your well being, and our general family practitioners can help you to maintain this all year round. These doctors offer effective medical treatment in an efficient caring and friendly environment and are able to assess your health problems, advise you on treatment, or in more complex cases, they will refer you on to the most appropriate specialist.
Facilities
13 Private Examination Room
Phlebotomy Room
Treatment and Observation Room
Vital signs Room
PV Room
Service
Internal Medicine
Pulmonology
Allergy and Immunology
Psychiatry
Rheumatology (Arthritis)
Neurology
Nephrology (Kidneys)
Infectious Diseases
Hematology (Blood)
Endocrinology (Diabetes & Metabolism)
Oncology (Cancer)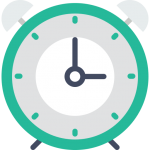 Operation Hours
Mon - Sat 06:00 - 20:00
Sun 07:00 - 20:00
Arunee Boonsuk, M.D.
Internal Medicine
Specialty: Neurology Medicine