A BNH team of physicians specializing in advanced critical care is on standby 24 hours to treat patients requiring emergency treatment. We administer first aid promptly for patients requiring immediate care and for more critical cases our team of specialists are ready to respond delivering excellence combined with reliability warmth and understanding.
We believe that support from relatives is able to make a positive contribution to a patient's morale at a particularly crucial and stressful time. Our private rooms in ICU therefore, are designed in such a way as to reflect the importance BNH places on the patient being surrounded by immediate family and friends.
Team and medical equipment:
A team of 18 experienced professionally trained physicians and registered nurses for intensive care patients and emergency incidents
Modern ready to use rescue kits – Special monitoring room for patients with epilepsy and  a separate room for certain respiratory contagious diseases e.g. Tuberculosis, Avian Flu, etc.
Services 
Service for critically ill patients requiring intensive care consists of a multidisciplinary team including Obstetrics – Gynecology, Surgery, Internal Medicine, and Pediatrics to ensure patient safety and to prevent any further complications
Intensive care for severe cases and patients who require the use of a respirator
24-hour ambulance call out service for patients with advanced medical equipment and medical team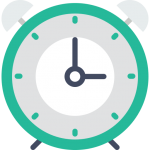 Operation Hours
Available 24 Hours
*( Maximum Capacity is 13 Beds)