Fast and Advanced Cancer Diagnosis
BNH Hospital Flr 4.
BNH Gynecology Centre focuses on prevention, yet, the specialists are prompt to ease and heal your gynecological problems with fast and advanced diagnosis and treatment modalities.
Prevention is Key
We focus on prevention first and foremost because it is better than just focusing on the cure
Health consultation, HPV vaccination, and Cervical Cancer screening
Genetic testing for hereditary female cancer, for example, BRCA 1-2 gene test for Breast Cancer and Ovarian Cancer
Fast and Advanced Treatment
We have a team of medical specialists who are experienced for complicated diseases at their most critical stages. Patients will be treated with the utmost care and able to resume their normal life smoothly and fast.
We specialise in advanced early women cancer screening and diagnosis such as Cervical Cancer, Ovarian Cancer, and Endometrial Cancer
We also specialise in female reproductive system diseases for example, Polycystic Ovarian Syndrome-PCOS, Ovarian Cysts, Thrush, Endometrosis, Fibroids
Superb Treatment with Outstanding Innovation
Advanced techniques and equipments are keys for great and smooth healing.
We precisely follow the treatment guidelines from the internationally renowned MD Anderson Cancer Centre, ensuring that patients receive the excellent treatment and service standards available.
We provide robotic surgery for patients that need extreme meticulous operation, performed by an experienced team of robotic specialists.
Laparoscopic surgery is also available to minimise pain, blood loss, and length of stay.
For easiest secured self-access, we provide an online check-up report tool called E-Care.
The BNH Gynecology Centre provides a professional service with clinical nurse specialists and professional staff who are eager to help you on female reproductive problems. With our dedicated specialists and staff, BNH Gynecology Centre reassures you of high quality care and pleasant experience to help eradicate your problems.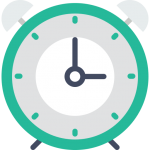 Operation Hours
Mon - Sun 08:00 - 20:00
Asst. Prof. Apichai Vasuratna, M.D.
Gynecology Centre
Women Health Centre
Specialty: General OBGyn.