BNH 's Emergency department provides a 24-hour comprehensive medical care and trauma treatment with physicians specializing in advanced  critical care and non-critical care for adult and paediatric patients. Our Emergency department has access to the resources of all specialty and subspecialty services in the hospital at all times.
Services and Treatments
Injuries
Heart problems
Respiratory problems, collapse
Flu & sore throats
Allergies
Food poisoning
Diarrhea
Abdominal pain, back pain etc.
24 –hour specialist clinic
Enjoy your "Beauty of Life" to the fullest and let us take care of you when needed. 24hrs Emergency services are available at BNH Hospital.
Services include
Paediatrics  Emergency
Cardiac Emergency
Dental Emergency
Sport Injury Emergency
Obstetrics & Gynecology
Internal Medicine
Orthopaedic Surgery
Doctor & Ambulance call–out service
BNH's Emergency department provides a community based patient care with onsite medical cares for hotels, embassies, office buildings, residential condominiums, service apartments, schools and large public events in the central areas.
We offers  translation services in French, German, Spanish, Italian, Danish, Swedish, Norwegian, Japanese, Cantonese and Mandarin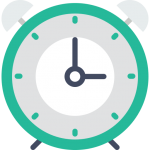 Operation Hours
Available 24 Hours
Chutirut Vatcharothayangul, M.D.
Emergency Department
Specialty: Emergency Medicine