Ear Nose Throat Department
Our experienced team of specialists included audiologists, speech therapist and paramedical team, will take care of you and solve your problems properly. Our facilities will provide essentially for diagnosis and treatment of many ear-nose and throat diseases.
Facilities
Hearing aid assessment including
Auditory Brainstem Response (ABR)
Audiogram
Tympanogram
Oto-Acoustic Emissions (OAE) test.
Hearing aid fitting
Swim mold
Ear mold
Services at the clinic include
Assessment and treatment of Vertigo and loss of balance.
Treatment of Allergic rhinitis, Facial Trauma, Treatment of Neckmass and Thyroid.
Ear, Nose, Throat Surgery
General ENT Examination
Treatment of nose and sinus disease.
Treatment of laryngeal disease.
Voice rehabilitation.
Carcinoma of head and neck.
Examination and Treatment of ear disease.
Fiberoptic Endoscope
Rigid Nasal Endoscope
Balance test
Sleep test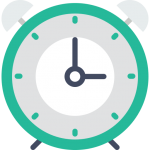 Operation Hours
Mon - Sun 08:00 - 19:00
Pasakorn Thavornant, M.D.
Ear Nose Throat Department
Specialty: Otolaryngology