Same-Day Solution to match your lifestyle
A good diagnostic is not just noticing your condition, but takes you individual lifestyle into account. BNH's experienced specialists provide comprehensive treatment options with state-of-the-art equipment and consideration of who you are and how you live. BNH completes results of all digestive investigations within one day and looks beyond your signs and symptoms.
The One-Day Solution
While waiting for the result, minutes can feel like hours and days like weeks. We truly understand this feeling. You want certainty as soon as possible. BNH provides modern equipment and an experienced team to perform every endoscopic procedure well prepared and efficient. You will be receiving your accurate result within only one day.
Your Partner for a Healthy Lifestyle
Adjust your biolog ical clock, the way you live influences your health. Some sleep late, some like spicy dishes and some party hard. Your doctor who specialises in digestive care can become your own health partner applying the treatment tailored to your very own lifestyle.
The Efficient Digital Healthcare
Technology facilitates better and faster diagnostic and treatment. At BNH Digestive Care Center, we provide state-of-the-art technology and reliable medical equipment paired with medical expertise. Your comfort, safety and confidence are our benchmark.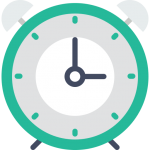 Operation Hours
Mon - Sun 08:00 - 17:00
Luksana Chokrungvaranont, M.D.
Digestive Care Centre
Specialty: Gastroenterology