Dermatology & Beauty Centre
Every woman was born with natural charm and femininity but the aging process, together with pollution over time start to lessen  the  skin's radiance. Because the Dermatology and Beauty Centre at BNH Hospital fully understands these problems, as a result we have created facial structural adjustment programmes to correct facial imperfections with a combination of various techniques and state-of-the-art equipment to take care of all kinds of skin problems. The programmes are completely safe and the results are clearly noticeable.  The treatments are conducted by teams of doctors and specialized nurses who provide extensive specialist care of the highest  standard to meet all the needs of women in helping them achieve the best possible results for their beauty treatments.
Teams and medical equipment:
A team of 20 dermatologists and registered nurses
Private examination and consultation room
Laser treatment areas;
–    Carbon Dioxide Laser
–    Sciton Laser
–    Cryosurgery
Services:
Dermatitis
General skin examination and consultation
Skin cancer screening
Allergy Skin Testing
Carbon dioxide laser for removal of moles, warts, age spots and sunspots
Sclerotherapy for leg veins
Vascular Lesions
Skin laser resurfacing for wrinkles, uneven skin and pitted scars
Dermatosurgery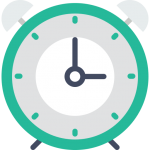 Operation Hours
Mon – Sat 08.00 – 20.00
Sun & Public Holiday 08.00 – 17.00
Chara Seearamroongruang, M.D.
Dermatology & Beauty Centre
Speciality: Dermatology