The BNH Hospital Dental Centre is committed to provide the highest standard of care with highly qualified experienced dental staff using state-of-the-art technology. Many of the dentists have trained abroad and some can speak Japanese, Chinese, French and German, as well as English. There are also translators available from the International Centre to assist when necessary.
Services
Dental  Digital  X-rays
Oral Examination & Consultation
Emergency
General ( Comprehensive  Care )
Pedodontics (Children)
Orthodontics (Braces & Invisalign)
Periodonics (Gum Disease)
Endodontics (Root Canal)
Prosthodontics (Crowns, Bridges, Dentures)
Restoration (Fillings, Inlays, Onlays)
Oral & Maxillofacial Surgery
Dental Implants
Cosmetic Dentistry
Laser Teeth Whitening or Home  Bleaching
Tooth Coloring and Ceramic Fillings
Porcelain Veneers
Diagnosis & Treatment of TMD (Joint Dysfunction)
Snoring & Sleep Apnea
Oral  Medicine
General  Anesthesia  for  Dental  Treatment
Specialty: General and Specialist dental practitioners
12 Dental Operating Units
Dental Digital X-rays System
Standardization of Sterilization System
Qualities Control of Dental equipment and Dental materials.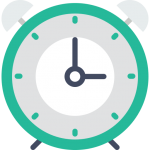 Operation Hours
Mon – Sat 08.00 – 20.00
Sun & Public Holiday 08.00 – 19.00

Angkana Techajaroenpiti, DDS.
Dental Centre
Specialty: Endodontics Dentistry