The centre's highly experienced doctors have access to state-of-the-art equipment to ensure that an accurate diagnosis is made, and effective treatment is prescribed for individuals concerned with maintaining a healthy heart. 
Diagnostic tests, treatments and services available at Heart Centre include
Electrocardiogram (Resting EKG) is an electrical recording of the heart that interpretation allows diagnosis of a wide range of heart conditions.
Ankle Brachial Index (ABI) Vascular Screening is a non-invasive testing of the peripheral vascular arterial flow to determine peripheral vascular disease (PVD), checking your EKG and blood pressure at arms and legs.
Tranthoracic Echocardiogram (TTE) is a test that uses sound waves to create a moving picture of the heart. It can be quite helpful in establishing a specific diagnosis and estimating the severity of various heart diseases
Transesophageal Echocardiogram (TEE)  is a useful tool used to evaluate the function and small detailed structures of the heart and associated vessels. The TEE procedure uses ultrasound waves to produce images of the heart. Performing a TEE involves passing a tube into the esophagus, or swallowing tube.
Exercise Stress Test (EST) is a general screening tool to test the effect of exercise on your heart. It can show if the blood supply is reduced in the arteries that supply the heart or if you have and abnormal heart rhythm.
Dobutamine stress echocardiogram  is used to evaluate your heart and valve function when you are unable to exercise on a treadmill or stationary cycle by taking a medication called dobutamine while you are closely monitored.
Tilt Table Test  is designed to evaluate how your body regulates blood pressure in response to some very simple stresses. It is used to evaluate the cause of unexplained fainting or severe lightheadedness.
Holter monitor is a portable EKG device that records your heart rhythm over time-while you go about your daily activities and even while you sleep, outside the hospital. It is used to evaluate symptoms that come and go and that might be related to heart-rhythm changes.
Ambulatory blood pressure monitor:AMBP  is measured 24 hours using a portable blood pressure monitor.
64 Slices CT Scan is the latest model of ultrafast computed tomography to help determine  significant narrowing and calcium deposit in the coronary arteries. Moreover, It is used to examine the function of cardiac muscle, pericardium and artery of the other parts throughout the body.
Chest Pain Pathway: is an emergency rapid response team who are ready to reach patients by ambulance. There, emergency physicians immediately begin the process of evaluating and diagnosing the cause of the chest pain. Patients who have suffered a heart attack is immediately admitted to Intensive Care Unit (ICU) and attended by our cardiologists and nursing team.
Home and Hotel Call-out Service: Our English speaking doctors are ready to visit tourists, business executives and expatriates in their hotel rooms or homes to discuss problems they may have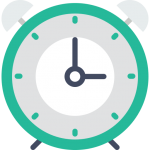 Operation Hours
Mon - Fri 07:00 – 19:00
Sat - Sun 07:00 – 16:00
Public holiday 07:00 – 16:00
Chotiwan Tanwattananikul, M.D.
Cardiometabolic Centre
Specialty: Endocrinology & Metabolism