The breasts play a major role in women's femininity so any problem found there may cause a woman to worry. However, today's modern medical technology can now offer hope for the treatment of any abnormality that occurs within the breast, including breast cancer, and with new approaches that can restore its appearance after reconstructive surgery.
BNH Hospital's Breast Health Centre, provides the best possible advice regarding any breast problems such as breast cancer, tumors, excessive membrane, or breast cysts. Thorough examinations are conducted with state-of-the-art technology for instance, technology used to prevent hair loss during chemotherapy, X-ray photography to detect any breast abnormalities that cannot be detected by a physical breast examination alone, and a cancer biopsy for a feasible treatment approach in the future, to increase the survival rate of women and help them to avoid any further health problems.
Services
General medical treatment and other related breast problems such as cysts found in or beside the breast, breast pain, tumor, lymph or blood exuding from a nipple, inflammation, and itchiness.
Examination and consulting service for breast diseases provided by specialized doctors for the best solutions in terms of beauty and health.
Initial examination for risk assessment in breast cancer.
Initial-stage breast cancer diagnosis with mammography.
Initial-stage breast cancer examination and diagnosis using fine needle aspiration to identify factors indicating rate at which cancer is spreading. Results can be obtained immediately.
Providing treatment alternatives for patients with modern technology, in collaboration with the breast cancer research project, The Queen Sirikit Center for Breast Cancer, Chulalongkorn Hospital such as radiation reduction for patients who require chemotherapy and technology to prevent hair loss as a side effect of radiation.
Patients can purchase Headbands, under garments, artificial breasts after surgery.
Belts for belly dance, the dance therapy and beneficial exercise classes women can do after surgery are available at the hospital and also on the hospital website. The income from belt sales and classes will be donated to the breast cancer research project.
Staff and medical instruments
A team of surgeons specialized in specific fields.
Digital and ultrasound diagnostic technology (mammogram)
Magnetic Resonance Imaging (MRI)
Stereolactic Biopsy and fine needle aspiration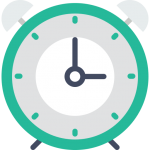 Operation Hours
Mon – Sun: 08.00 – 20.00
Adhisabandh Chulakadabba, M.D.
BNH Breast Health Centre
Surgery & Orthopaedic Surgery
Specialty: Breast Cancer, Breast Clinic, General Surgery, Vascular Surgery, Breast Oncology, General Surgery