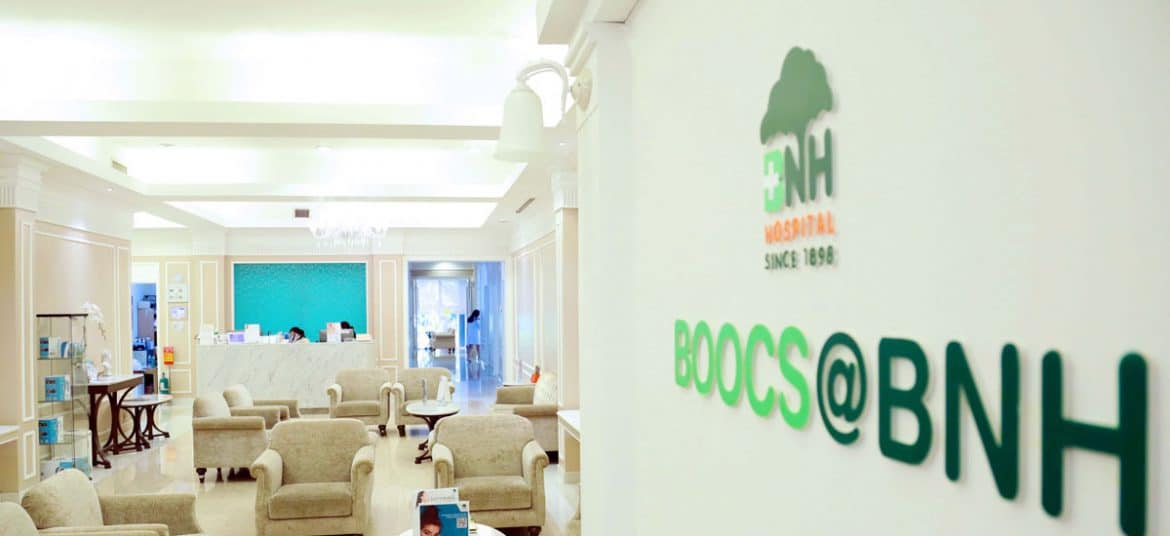 What is BOOCS?
B – BRAIN
O – ORIENTED
O – ONESELF / OBESITY
C – CONTROL / CARE
S – SYSTEM
BOOCS is an innovation founded in Japan by Dr. Takehiko Fujino, Emeritus Professor of Kyushu University and his medical team. BOOCS can help to treat Brain Fatigue, restore brain functions, relieve stress, and prevent progression of Alzheimer's Disease. Studies have been undertaken for 15 years on this new method.
BOOCS@BNH is collaboration between BOOCS Medical Group, Fukuoka, Japan and BNH Hospital.  BOOC@BNH offers services which include consultation with professionals and special customized treatments and medications aiming to help in nourishing the brain, increasing the efficiency of brain functions as well as help in the development and retention of memory by the regeneration of damaged brain cells.  It also stimulates the production of Plasmalogen to maintain brain health, and to manage stress.
As more stress build up in our brain, it will eventually result in Brain Fatigue. Brain Fatigue is a common precursor to many diseases such as high cholesterol, high blood pressure, diabetes, cardiovascular diseases, cancer, depression and Alzheimer's Disease.  BOOCS Method will provide a clear guideline of practice which can help patients to refrain from attaining the diseases by allowing them to enjoy their favorite activities rather than forcing to follow strict rule of self-control.  This can stimulate their five senses and eventually improve their brain health.
Individuals with Brain Fatigue usually have difficulty in identifying their condition, unlike indicating symptoms of muscle fatigue, which is more apparent.  Hence, it would be very useful to be able to identify early signs of Brain Fatigue.  Having two or more of the following symptoms indicates a risk of attaining Brain Fatigue:
Sleeplessness – Difficulty in falling asleep and staying asleep at night.
Poor appetite / Tasteless meals
Feeling lethargic without any prior rigorous activities
Irritable
Stress
Poor recall
Constipation
Skin problems – Acne, Allergies, Rashes, and Herpes.
Depression / Hopelessness
Who can benefit from BOOCS?
Individuals aiming to reduce stress.
Individuals aiming to prevent onset of Alzheimer's Disease and Metabolic Syndrome i.e. High Cholesterol, High Blood Pressure and Diabetes.
Individuals aiming to manage their body weight and modify eating habits.
BOOCS@BNH not only provides consultations for patients diagnosed with Alzheimer's Disease, but also for individuals who wish to protect themselves from developing Alzheimer's Disease and Metabolic Syndrome in the future, as well as individuals facing infertility. Our patients will be supported by a team of Specialized Doctors, Counselors, Nutritionists and Nurses who have been trained by BOOCS Japan, and certified to provide BOOCS methods consultation. BOOCS helps in planning for a better quality of life for Alzheimer's patients; however, it is not exclusively targeted to the elderly. It is also suitable for adolescents and middle-aged individuals dealing with stress as it is an effective way to prevent the development of Brain Fatigue.
How can BOOCS help to remedy infertility?
Most patients facing infertility also suffer from stress and weight-gain. While practicing the conventional methods of weight-loss may no longer be effective for them, BOOCS@BNH is an alternative method for patients to reach their goal.
BOOCS @ BNH is available daily from 08:00 – 17:00. The team are all BOOCS certified physicians and counselors.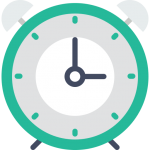 Operation Hours
Mon - Fri 08:00 – 17:00