BNH's Emergency Department and Referral Centre is determined to be a centre of excellence by striving to advance the specialty of Emergency Medicine providing outstanding high quality care and personalized attention for individual patients and families, while also recognizing the unique role we plays in filling the health care needs of our communities.
BNH Referral Centre
If you are facing health problems, trauma, or even life threatening injuries, then this will definitely be stressful for you. This is when choosing a trusted health care provider is crucial especially if you are an expatriate living in Thailand.
BNH Referral Centre is a One-Stop medical service for expatriates and international patients.  The Centre is designed to help patients gain the maximum benefit from our holistic care with useful information provided for all medical queries.  We provide comprehensive care with expertise from over 200 qualified doctors and specialists in a warm, comfortable and luxurious environment in the center of Bangkok.
Our clinical experts and experienced nurses and midwives are professionally trained to assist you prior, during and after treatment at our hospital.  Our Staff and dedicated technical teams will direct you to the right specialist, and will personally take care of your every need throughout the entire process including scheduling appointments, arranging accommodation, providing advice concerning treatment or procedure, and summarizing the estimated cost of treatment at BNH Hospital.
"Comprehensive care is our motto!"
Maximize expertise for tertiary programs through dedicated operations and facility infrastructure.
Design suitable flow processes for patient types across a broad range of specialties and requirements.
Provide information for a choice of accommodation near BNH hospital and around the center of Bangkok as well as arrange airport pick up and transfer.
Arrange ground ambulance, commercial repatriation and air ambulance, where necessary.
Provide an interpreter in French, German, Spanish, Italian, Danish, Swedish, Norwegian, Japanese, Vietnamese, Myanmar, Cantonese and Mandarin to accompany the patient during their stay at BNH hospital.
BNH is one of the affiliated hospitals in the Bangkok Dusit Medical Services (BDMS) network which is regarded as one of the most prestigious hospital networks in Asia-Pacific.  We integrate various resources regarding healthcare systems which include knowledge, research, clinical and treatment sharing, as well as coordinate structure across the region for clinical protocols, manpower, and operational protocols.
Moreover, we are also a network with the leading government hospitals in terms of complicated disease and treatment. This connection enable us to enhance the quality of clinical services offered, to develop integrated strategies for providing the right care at the right time, and to improve overall operational efficiencies of health systems across the country.
Our goal is to become the center of excellence in referral service by delivering higher and better quality and value of healthcare to patients worldwide in compliance with applicable international standards and be the leader for chronic care management models in the region.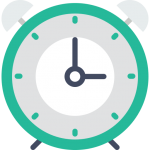 There are no views with that ID