Breast Cancer Screening Package
Why a Mammogram and Ultrasound of the Breasts?
Screening for breast abnormalities can and should be performed before any abnormality is found, according to the above criteria.
Research confirms that a yearly mammogram helps detect breast cancer at an early stage, increases the chances of a complete cure, and makes it possible to undergo treatment or surgery without having to remove the entire breast.
Women aged 40 and over should be screened for breast cancer annually , because it can detect early and increase the chances of a cure.
All About Women: Today's Wise Modern Women Must Know
Good health starts from the "inside-out" because the "visceral system" of women has a complex structure and functions, including changes at each age, which can present various problems according to age. All women should have regular age-appropriate screening. If you do not know or ignore these possibilities until you have abnormal symptoms, and only then see a doctor, diagnosis and treatment will be more difficult, delayed, and longer, and the treatment results will often not be as good as in the early stages.
According to the National Cancer Institute, the 5th most common new cancers are breast cancer, cervical cancer, colorectal cancer, lung cancer, and uterine cancer.
Breast cancer The 1st most common cancer, accounting for 37.9% of all cancers in women. Current criteria for breast cancer screening (Mammogram + Ultrasound of Breasts) for women are as follows:
Age over 40 years old.
If your family members have a history of breast cancer, recommend screening 5 – 10 years earlier than usual.
A lump is found in the lower abdomen or breasts, pain, or unusual discharge from the nipples.
It is recommended to perform the examination every 1 year
Digital Mammogram and Ultrasound Breast
Special Price 4,500 THB (Regular Price 7,350 THB)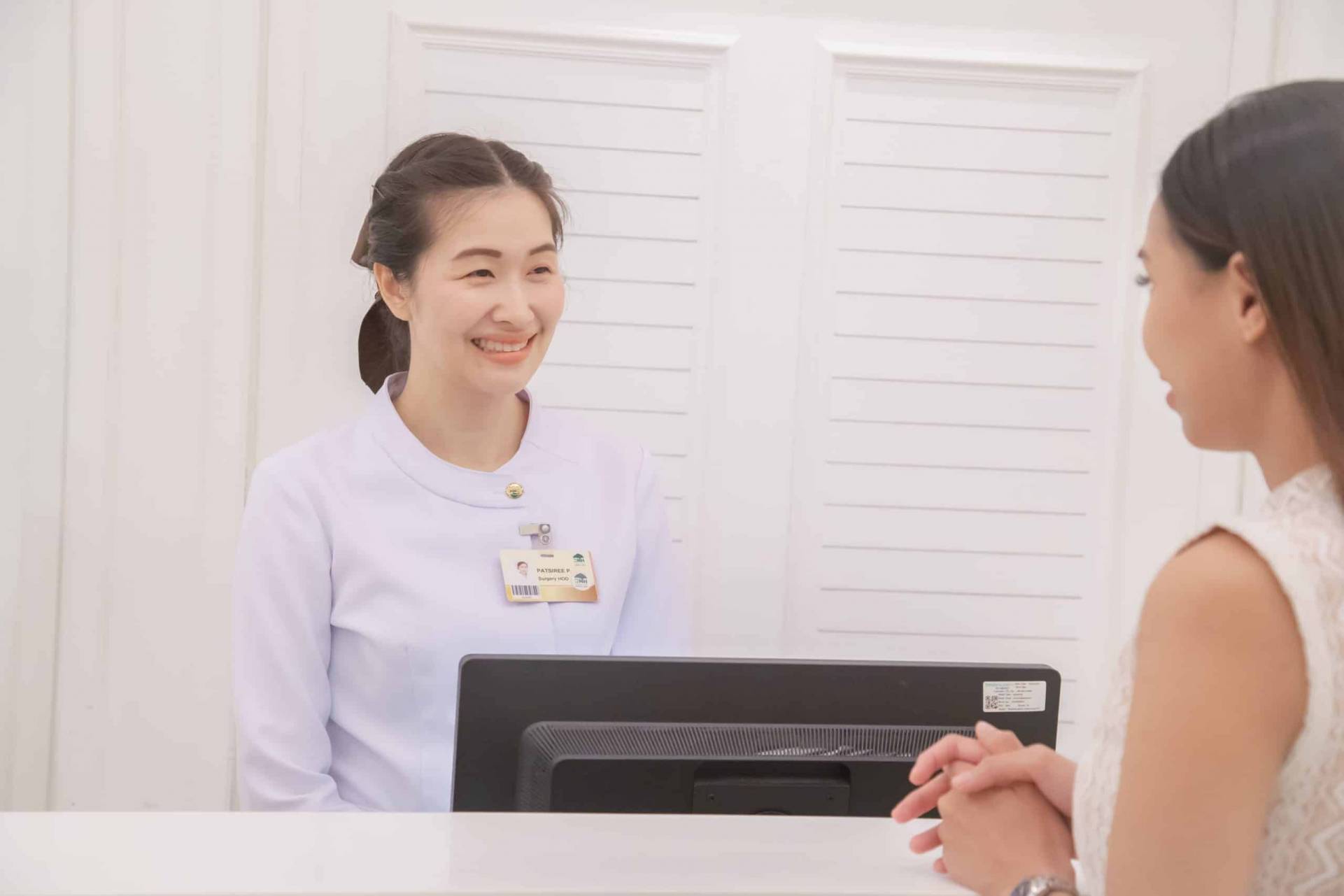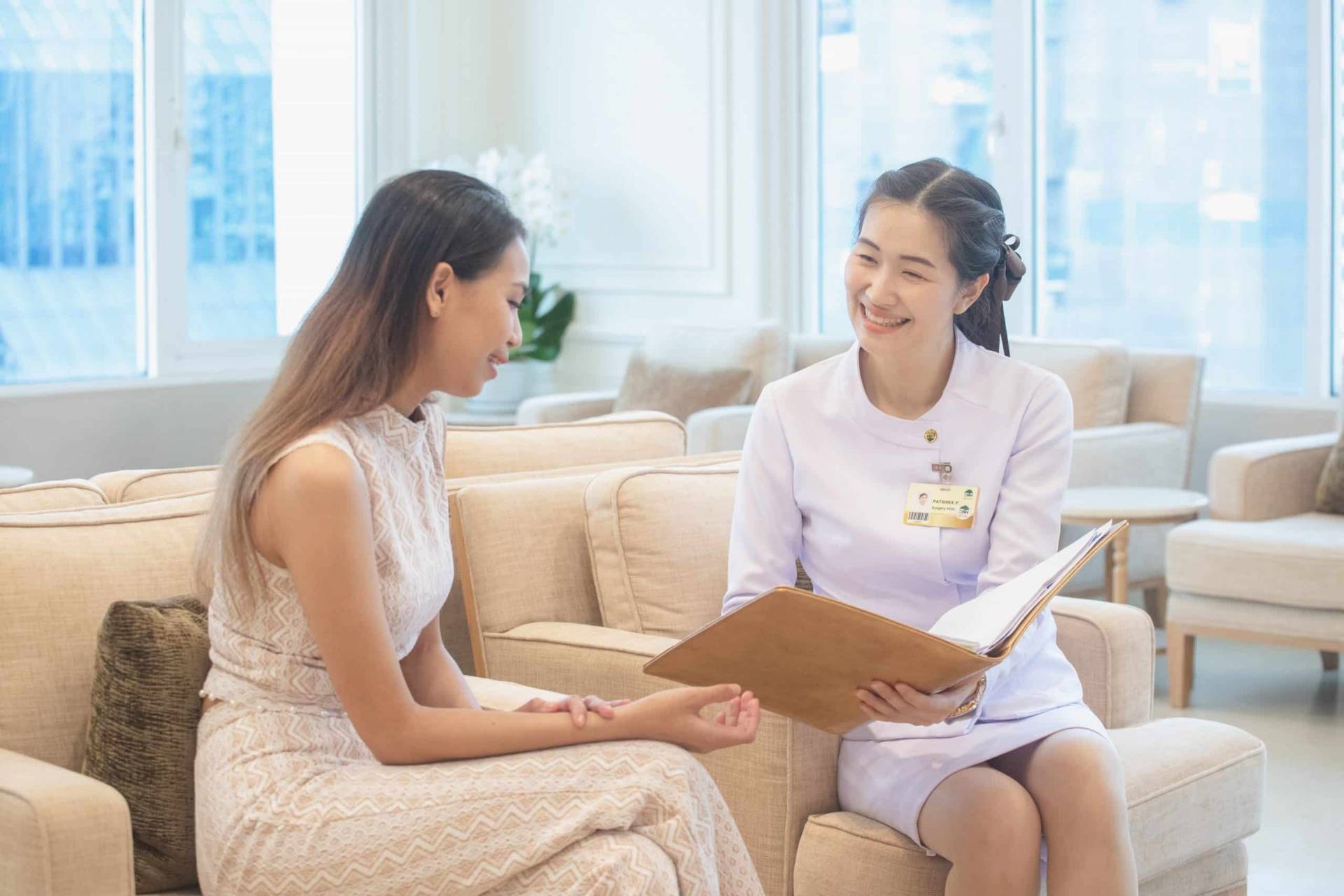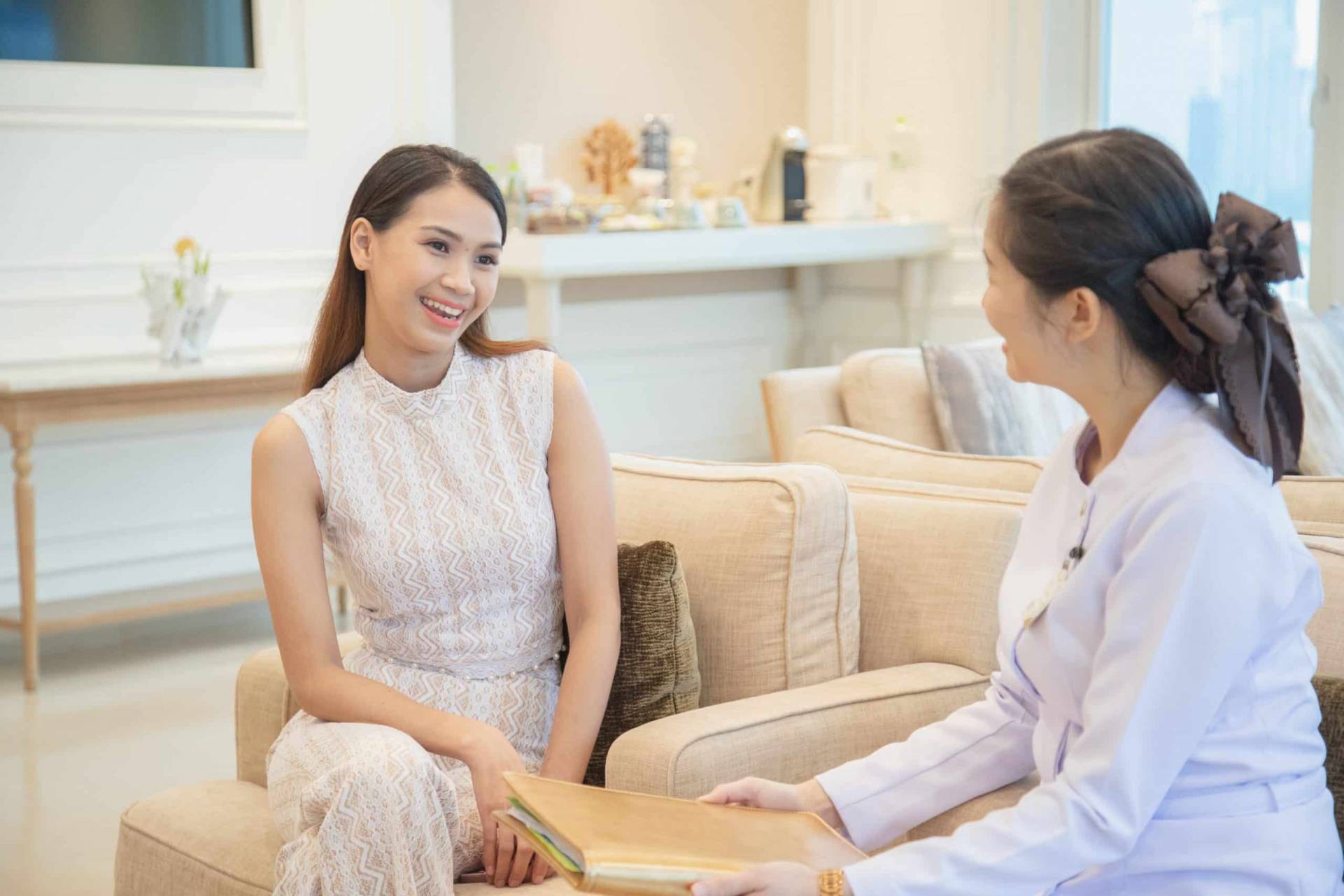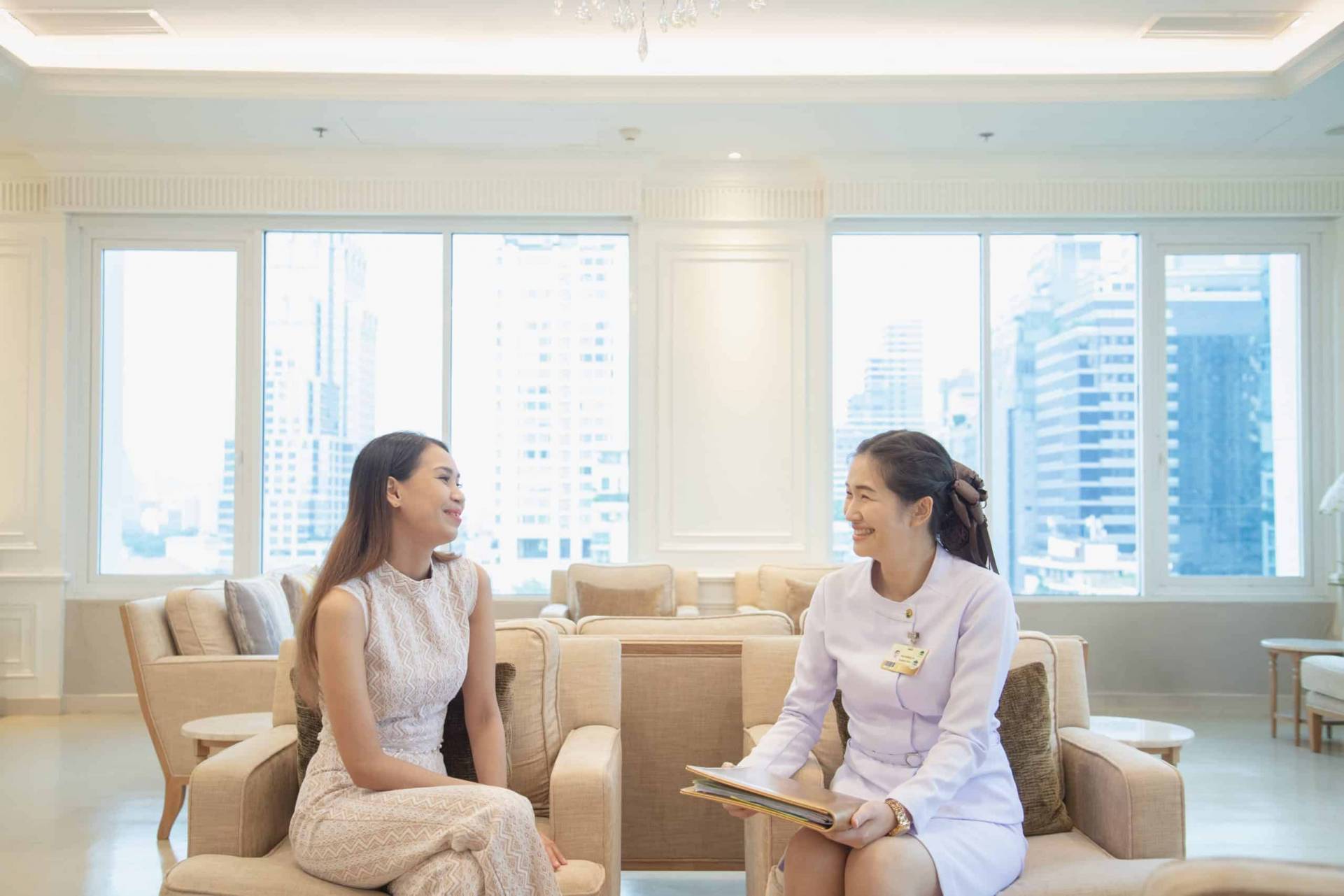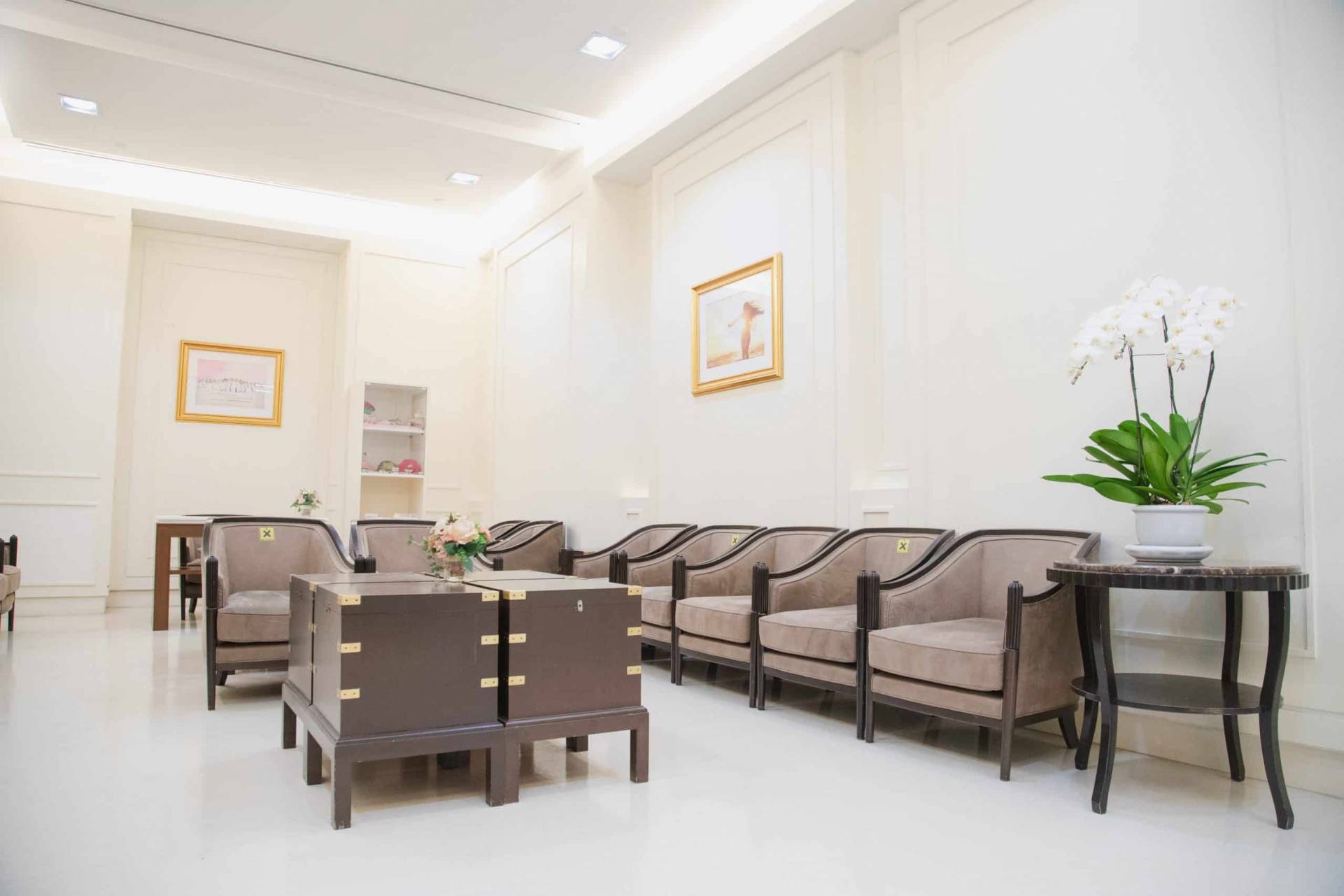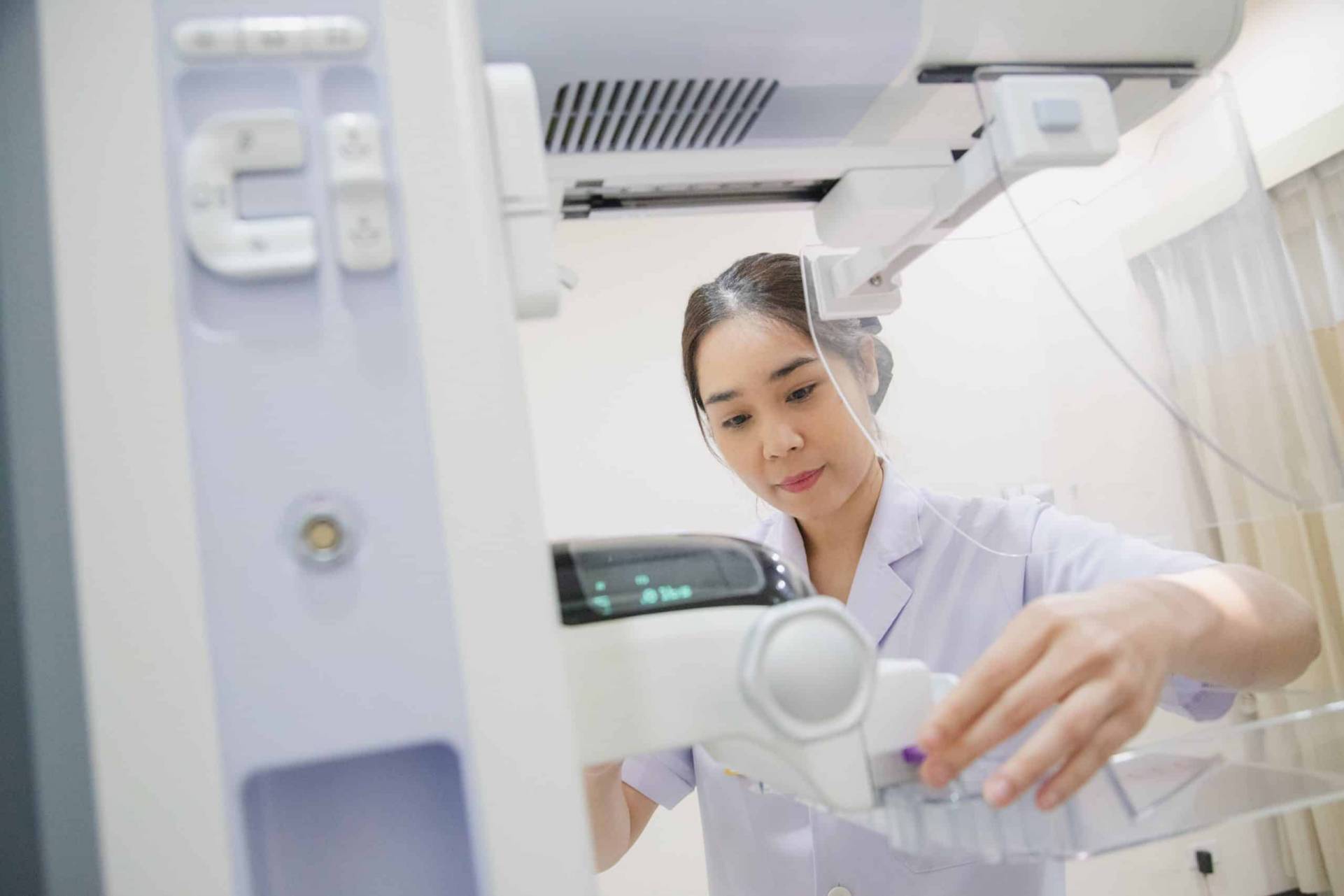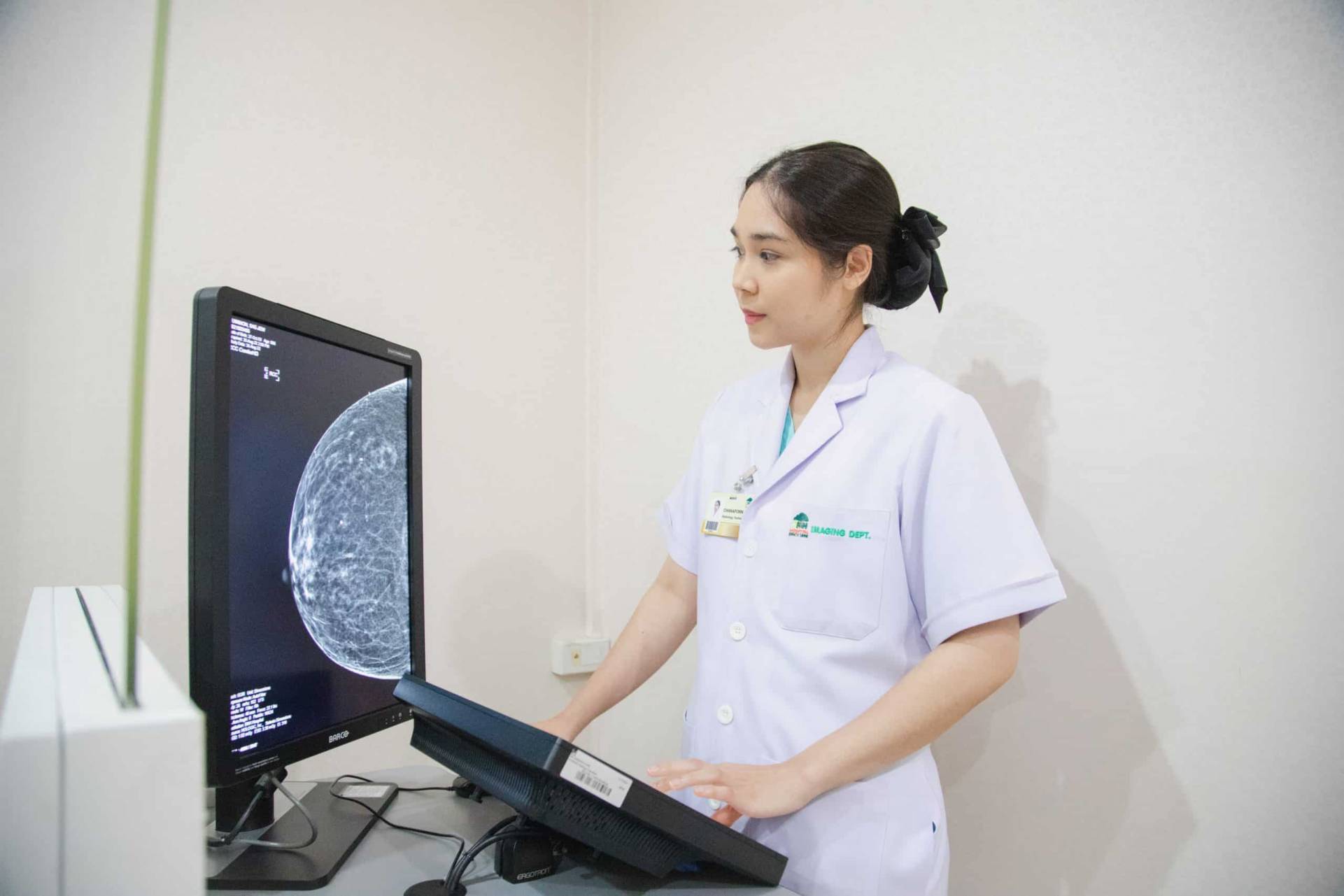 BNH Hospital's Breast Health Centre, provides the best possible advice regarding any breast problems such as breast cancer, tumors, excessive membrane, or breast cysts. Thorough examinations are conducted with state-of-the-art technology for instance, technology used to prevent hair loss during chemotherapy, X-ray photography to detect any breast abnormalities that cannot be detected by a physical breast examination alone, and a cancer biopsy for a feasible treatment approach in the future, to increase the survival rate of women and help them to avoid any further health problems.
Services
special price
Breast Cancer Screening Package
Age over 40 years old.
If your family members have a history of breast cancer, recommend screening 5 - 10 years earlier than usual.
A lump is found in the lower abdomen or breasts, pain, or unusual discharge from the nipples.
It is recommended to perform the examination every 1 year