What is a Gastrointestinal Tract Colonoscopy?
     The camera can examine the anus, rectum, and colon, making it possible to diagnose diseases such as colon tumours and colon ulcers more accurately, and to find the cause of colon bleeding. Abnormal tissue can then be removed for examination.
     In addition, we can use this tool to treat certain diseases, such as removing tumours that look like polyps that protrude into the colon, without having to perform abdominal surgery. The doctor will consider administering moderate sedation for pain relief and to reduce anxiety during the examination. In some cases, deep sleep or general anesthesia may be required.
Click to read information by topic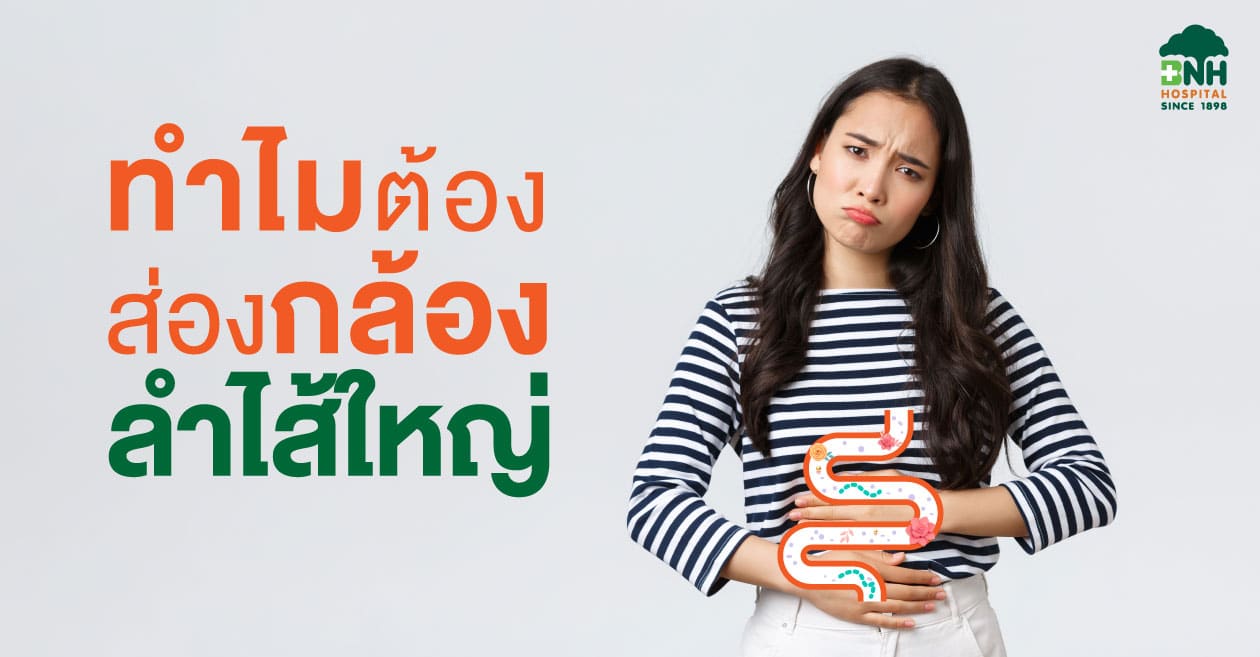 Gastrointestinal disorders in the early stages may not have obvious symptoms, or in the case of other diseases, they may have similar symptoms. Endoscopic screening for gastrointestinal and intestinal diseases is therefore the best way to identify any abnormalities.
2. Advantages of a Colonoscopy
    The entire colon and ileum can be examined without surgery, which can help detect and prevent disease early, even if it has little or no symptoms. If abnormalities are detected, such as polyps and tumours, a biopsy can be performed to examine the tissue, or if intestinal bleeding is found, the bleeding can be stopped immediately.
Very safe
Doctors can diagnose possible diseases thoroughly and accurately, in addition to detecting tumours.
If polyps or tumours are found, the doctor can treat them immediately.
A biopsy sample is sent for pathological examination immediately in the case of suspicion of malignancy.
No surgical wounds.
3. Can a colonoscopy actually help prevent colon cancer?
     A thorough examination with a colonoscopy can accurately screen for abnormalities that occur in the intestines. If a polyp or lump is detected early, it can be treated promptly. Doctors can remove polyps before they become cancerous, thus avoiding the costs and the pain of chemotherapy.
     Patients can return to their everyday life, and there is no need to wear a colostomy bag, which makes life more difficult and has negative emotional impacts. Patients must also be mindful of foul odours and stool leakage,and a colonoscopy effectively reduces the risk of colon cancer.
4. Who should undergo a colonoscopy?
Abnormal excretion (constipation alternating with diarrhea).
Incomplete bowel movements, difficulty passing stools or intestinal contractions, rectal pain.
Bloody stools.
Chronic abdominal pain.
A lump found in the abdomen.
Other unknown causes such as physical exhaustion, loss of appetite, and weight loss.
Or if you have any of the following risk factors:
Age 50 or older.
Family members have a history of colon cancer.
A polyp was found in a previous colonoscopy.
Has Ulcerative Colitis.
Behaviours that increase the risk of colon cancer, such as regularly consuming foods that contain carcinogens (such as red or grilled meats, high-fat and low-fibre foods, alcohol and smoking).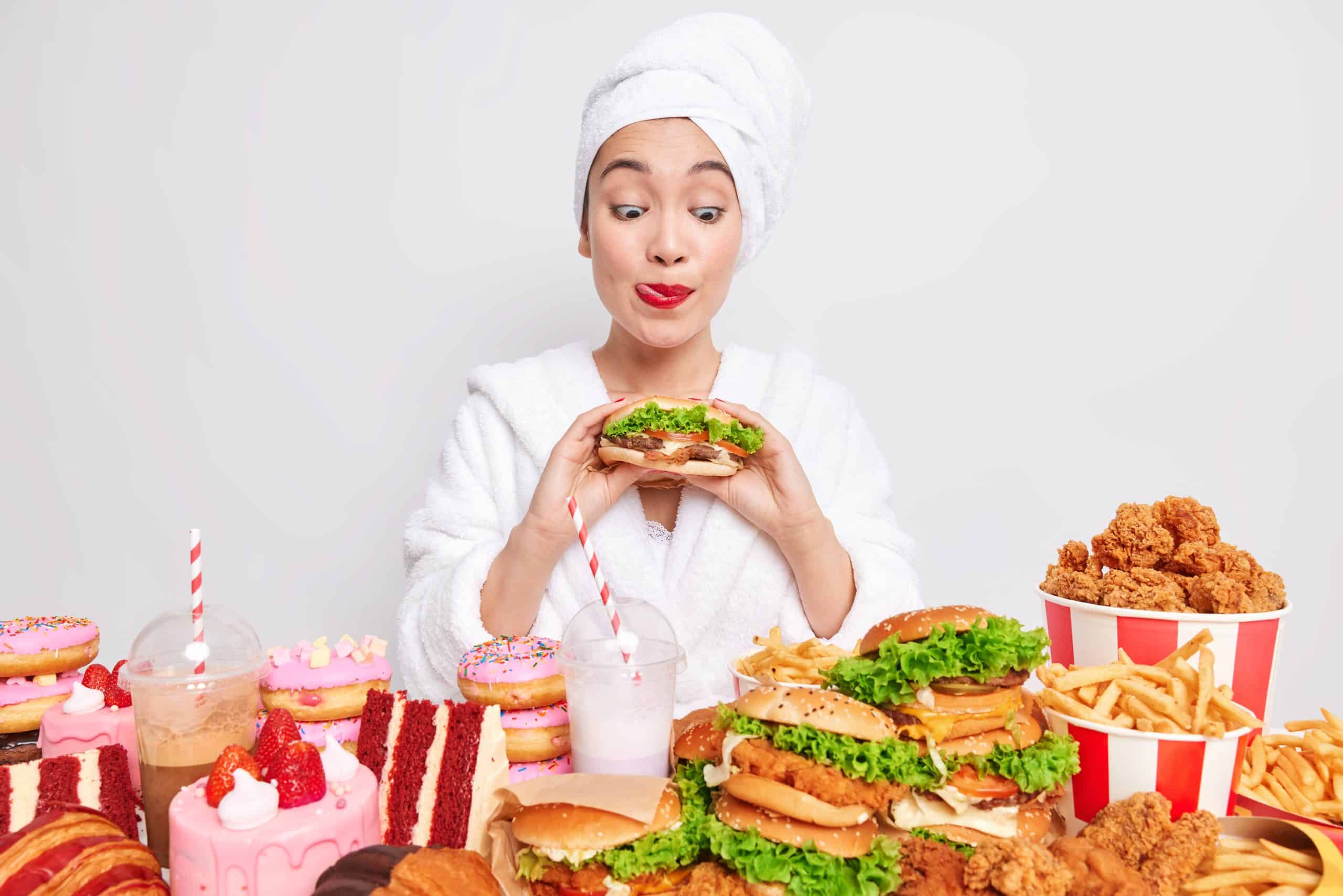 5. Advantages of a colonoscopy at BNH Hospital
We have an experienced team of specialist doctors and nurses in the gastrointestinal tract to take care of your needs. 
We are equipped with the most modern tools and endoscope with AI technology from Japan.
There is a private endoscopic preparation room so you don't have to worry, even if you come alone.
A team of specialised nurses takes care of and prepares laxatives for you according to the appropriate process and time. No more worrying about difficultly in defecating, or incomplete, painful excretion while travelling.
If abnormalities are detected, we can treat and cure them from end to end.
Follow up after an endoscopy to ensure that our patients are safe.
Comfortable. Completed within 1 day, includes both intestine preparation and endoscopy.
     A colonoscopy requires preparation of the intestines prior to the procedure for maximum accuracy and effectiveness – it is recommended to eat soft food and abstain from dietary fibre 2 days in advance – 1 day before the colonoscopy. 
     It is also recommended to consume a clear liquid diet, such as congee or rice porridge, and take laxatives to keep the intestines clean, in order to detect and treat intestinal tumours.
    *In the case of patients taking antiplatelet or fibrinolytic medication, the appropriate time to stop the medication will be assessed in advance; e.g., stopping consumption of Aspirin or Clopidogrel 5-7 days before the colonoscopy.
What is the procedure for a colonoscopy?
     The doctor will use a small, flexible tube-like endoscope, diameter of 10 – 13 millimetres and length of 160 – 180 centimetres, equipped with a magnifying lens and a light at the end. 
     The doctor will slowly insert the endoscope through the anus, into the colon and small intestine, to examine for any abnormalities on the intestinal wall.
How long does a colonoscopy take?
    A colonoscopy takes about 30-45 minutes
Does a colonoscopy cause pain?
     Before starting the colonoscopy, the doctor will administer anesthesia until the patient falls asleep, to ensure a painless procedure. The patient will regain consciousness after the colonoscopy.
     Some people are apprehensive about undergoing a colonoscopy, but in reality, there is nothing to fear. Click here to see steps and preparation for a colonoscopy.
What happens if a polyp is found?
    The doctor can remove the polyp immediately for further diagnosis.
If a polyp is found and surgically removed, does it cure the cancer?
     The data show that regular colonoscopies and polyp removal can reduce the incidence of colon cancer. A colonoscopy is considered a test that greatly reduces the risk of colon cancer.
Can a colonoscopy be performed immediately after seeing a doctor?
     If the doctor considers that the patient needs to undergo a colonoscopy, an appointment can be made at a convenient time for the patient. Before a colonoscopy, laxatives are taken to prepare the intestines, in order to ensure accuracy and efficacy of the procedure.
Does the colonoscopy package price include all expenses?
     The colonoscopy package includes laxatives, anesthesia, a private room, a recovery room, surgeon fees, and all the necessary equipment. If a polyp is detected, there will be additional costs for the biopsy and polyp diagnosis.
If I have insurance, can it be used for the special package price?
     Since this package is a special price for a screening test, it cannot be used for insurance claims. However, if the patient has insurance, it is advisable to first consult your doctor.
Does a colonoscopy carry any risks?
     A gastrointestinal endoscopy is very safe. The patient will undergo a thorough physical examination and assessment of symptoms prior to the endoscopy to ensure maximum benefit and safety.
Symptoms after a colonoscopy?
     Most colonoscopies are painless, but a few may experience mild distension, which resolves within 24 hours. If a polyp is removed, there may also be a chance of bleeding from the site where the polyp was removed. This is usually mild and stops on its own, as severe bleeding after a colonoscopy is extremely rare.
Does the procedure require hospitalization?
     The patient can prepare the intestines by taking laxatives at home. On the day of the colonoscopy, the patient must arrive at the hospital 30 minutes in advance to undergo further preparations. 
     After the colonoscopy, the patient recuperates for about 1 hour in order to follow up on any adverse symptoms, and their vital signs will be closely assessed by a team of medical specialists. 
     The patient will then be informed of the results of the examination before going home.
     A colonoscopy is an endoscopic procedure that examines the characteristics and abnormalities of the entire colon and small intestine without surgery.
     It accurately screens for any abnormalities in the intestines at an early stage, and is an effective way to reduce the risk of colon cancer and other diseases, even if there are little or no symptoms.
     If a polyp or lump is detected early, it can be treated promptly, saving costs and avoiding the suffering of chemotherapy treatment, after which the patient can return to normal life.
Alleviate excretion difficulties, feel relieved, sleep well, wake up refreshed and feeling good.